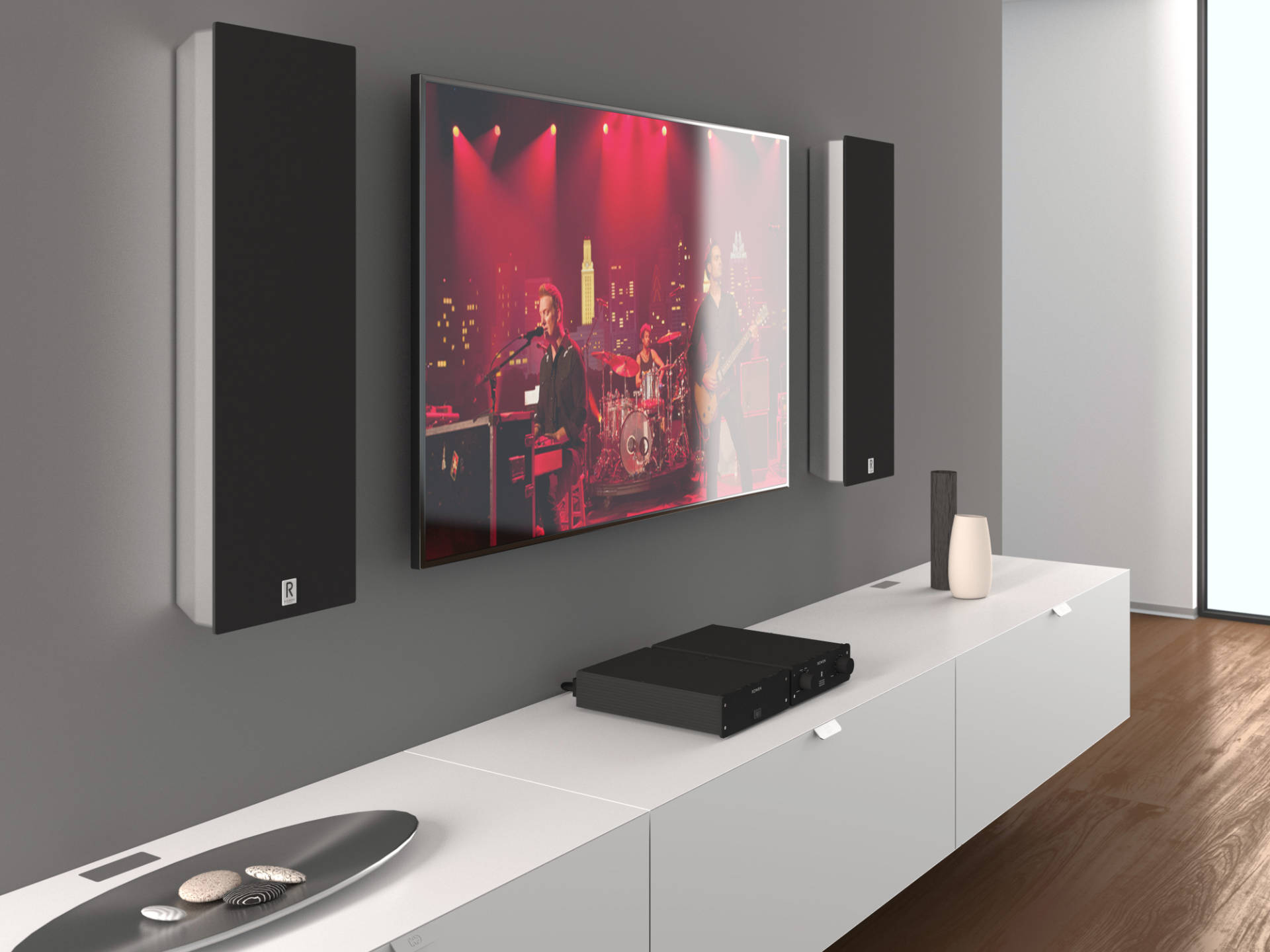 "Design" can address on the one hand up-to-date and modern exterior or on the other hand this term can refer to inner values like refined Circuit technology. The ROWEN Concert series offers attractive "Outfit" and technology of the finest! When it comes to sound, thanks to refined technology, these compact Design loudspeakers distinguish themselves clearly from their competitors of same size and have only little in common with "normal" boxes!
ROWEN Concert loudspeakers
These Concert loudspeakers combine Quality and Design in such perfection which was impossible up to date. Excellent precision, impressing homogeneity and almost unbelievable dynamics indulge the ears, delicate Design delights the eye. The acoustically completely unproblematic behavior of these elegant loudspeakers guarantees a high capability of Integration in the living room and allows music recordings of any style in an authentic concert quality at home.
The ROWEN flat loudspeaker is a convincing audiophile sound speaker for the highest standards and fascinates with pressure and precise bass. They are uncompromisingly designed for maximum musicality and enthusiasm as a real speaker for high-end stereo and home theater.